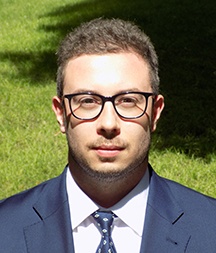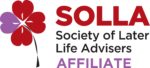 Adam is a specialist Private Client Solicitor, who joined Adams Kaye in 2019, and heads up the Private Client department. His work includes the drafting of Wills, obtaining Probate and Administration of Estates, Court of Protection and the drafting of Deeds of Trust, thus working closely with the Conveyancing Department of the firm.
Adam acts for a range of individuals and assists with the drafting of Wills, each one individually tailored to meet your needs and circumstances – from the most straightforward Will, to more complex matters, sometimes with Trust provisions, aimed at dealing with a variety of issues.
Many of his clients also choose to put in place Lasting Powers of Attorney, as an insurance policy for the future. This can be explained in more detail, at the time of preparing your Will. Adam will also register them with the Office of the Public Guardian.
In the very unfortunate event of a loved one passing, Adam has the compassion and expertise to assist with obtaining Probate and the administration of the estate, sensitively and efficiently, with an emphasis on supporting clients when they need that support the most.
Adam appreciates that some of these aspects may come across as highly confusing and potentially overwhelming, and he therefore prides himself on his attention to detail in these situations and the desire to "hold your hand" throughout the process, sometimes at the most sensitive and difficult of times in one's life. As a result, he takes great care in ensuring that clients are guided throughout each step of the process and the feedback he receives tends to praise his straightforward explanations and precise communication.
Adam is also proud to have obtained the accreditation: "Solicitors for the Elderly". He is also an affiliate member of The Society for Trust and Estate Practitioners ("STEP"). Plus, he is a "Dementia Friend" – an Alzheimer's Society Initiative. As of 2019, Adam is also an affiliate member of SOLLA (Society of Later Life Advisers).
Outside of work, Adam is a keen sportsman. He holds Black Belts in Karate and Ju-Jitsu and has always been interested in martial arts from a very young age. He also loves dogs, especially his Golden-Retriever puppy, "Toby", who is presently in training – whom we hope to soon graduate and thus join the Adams Kaye organisation.