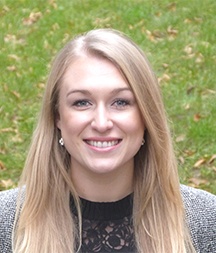 T: 0203 004 8059 M: 07715 525 929
Greta is a highly experienced residential property Solicitor, having trained with a respected firm in Canary Wharf, prior to joining Adams Kaye. Her professional, dedicated and friendly approach is what drives her to succeed, and thus ensuring transactions run smoothly. She is bilingual in English and Lithuanian (and presently learning Italian). Greta yra patyrusi gyvenamojo turto notare "Solicitor", kuri prieš prisijungdama prie Adams Kaye kompanijos praktika atliko vienoje is Canary Wharf pripažintu įmoniu. Profesionalus, pasiryžęs ir draugiškas jos požiūris yra tai kas skatina jos sėkmę ir taip užtikrina kad sandoriai vyktų sklandžiai.
Her knowledge extends to all aspects of leasehold and freehold properties, enfranchisement, alterations, plot sales (new-builds) and more complex and technical areas of property law, including title transfers and transfer of equity, auction sales and trust deeds.
Greta received an A in law at the City of Westminster College, together with graduating with a law degree from Kent University. During her time at university, Greta was a mentor, looking after 35 students and being the first point of contact for first year law students, plus she was a member of the Kent Law Clinic.
Her belief is to maintain a positive attitude at all times and share knowledge, whilst building trust and confidence in the legal process. In her own words, she likes to go the extra mile to exceed expectations. This desire to go above and beyond that what is required is what motivates Greta, for the benefit of all her clients.
In Greta's spare time, she is either at the gym, out with her dog Trixy or scanning for the next great city break.