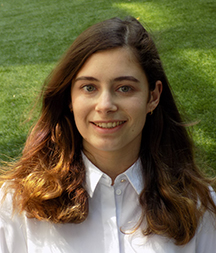 While studying for the Graduate Diploma in Law in 2019, Katharine completed work experience at Adams Kaye and was introduced to the world of conveyancing. She thoroughly enjoyed her time and joined the team as a permanent member two years later. Katharine started as a Post-completion Clerk, and was promoted to be a Conveyancing Executive within the first month.
Katharine grew up in Geneva and loves meeting people from around the world and learning about their culture, particularly the cuisine. She studied Modern Languages at the University of York and is fluent in French and Italian. Her goal is to be able to practice law in more than one country.
Outside of the office, Katharine enjoys playing sports, especially competitive skiing and swimming. She is also fond of lacrosse, horse-riding and playing a friendly tennis match on Saturday mornings. A certified foodie, Katharine's favourite part about living in London has to be the incredible restaurants that the city has to offer.