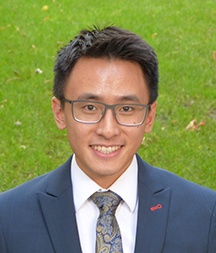 Lok has first class experience assisting clients with their property transactions, in his very friendly and professional manner. He is also fluent in both Mandarin and Cantonese. It is his conviction that language should not be a barrier to your property investment.  李俊乐拥有以中文协助客人买卖房地产的经验,深信语言的隔阂不应妨碍您的房地产投資。
Lok has had an impressive education, attending St Stephen's College in Hong Kong (founded in 1903), then achieving straight A's at the prestigious Dulwich College in London (dating back to 1619), then on to achieve a Bachelor of Laws at Kings, and finally being awarded a distinction at law school.
During his studies, he has developed a passion for property, which brought him into residential conveyancing. He is dedicated to safeguarding your interests and will remain in close communication with you, throughout your transaction.
In his spare time, Lok embraces his cultural heritage through immersing himself in reading about Chinese history and literature. He also enjoys travelling, as he finds meeting different types of people exciting. Lok is also a cartography enthusiast and do not be surprised if he can pinpoint your hometown on any map!