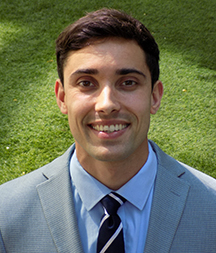 Thomas qualified as a solicitor in March 2021, having spent the previous three and a half years cutting his teeth in reputable law firms in central and north London.
Prior to qualification, Thomas graduated from Queen Mary University of London with First Class Honours and went on to undertake an LLM at BPP Law School, where he graduated with Distinction.
Thomas worked in the arts sector before embarking on a career in law, participating in projects that saw him co-write a production performed at the Edinburgh Fringe Festival and facilitate human rights workshops in the favelas of Rio de Janeiro.
He is comfortable dealing with people from all walks of life and his real-world experiences (which include working as a security guard) have given him the ability to communicate with clients in a straightforward, open manner.
Outside of work, Thomas is a dedicated runner and has participated in various marathons, including in Moscow and Athens.