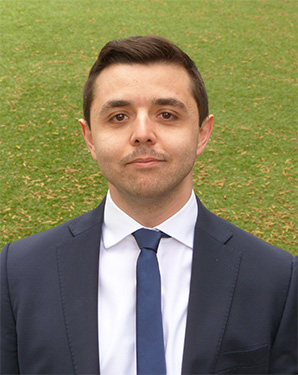 Giorgio studied law at the University of Hertfordshire achieving First Class honours and then went on to BPP University to complete the LPC. Giorgio had a keen interest in property law from a very early stage and at all levels of study.
Giorgio previously worked at another firm in Hertfordshire gaining a great deal of experience in all aspects of Conveyancing, and also worked in plot sales acting for developers.
Giorgio assists fee earners with all stages of the process from the initial instruction to post completion. He ensures that all clients receive an excellent service by keeping them updated and informed throughout, and ensuring that matters proceed to exchange as swiftly as possible. He likes to be on hand to help clients at all times.
Outside of the office, Giorgio is an avid follower of Tottenham Hotspur FC and regularly attends matches, he also enjoys Formula 1. Giorgio is also passionate about Italian food and enjoys recreating recipes from his grandparents.